Happy Birthday to the Dog
---
---
Where I'm from, most of the dogs didn't get birthday presents. And if you had asked me about this nonsense 20 years ago, I would have rolled my eyes right off my head, across the floor into the fireplace. But here I am, 42, singing Happy Birthday to my dog, candle lit, birthday cookies on a platter and presents ready. People, I am clearly ready for the next phase, which I hear involves something called "group time" and shared bathrooms.
But you see, I have a good excuse. Here it is: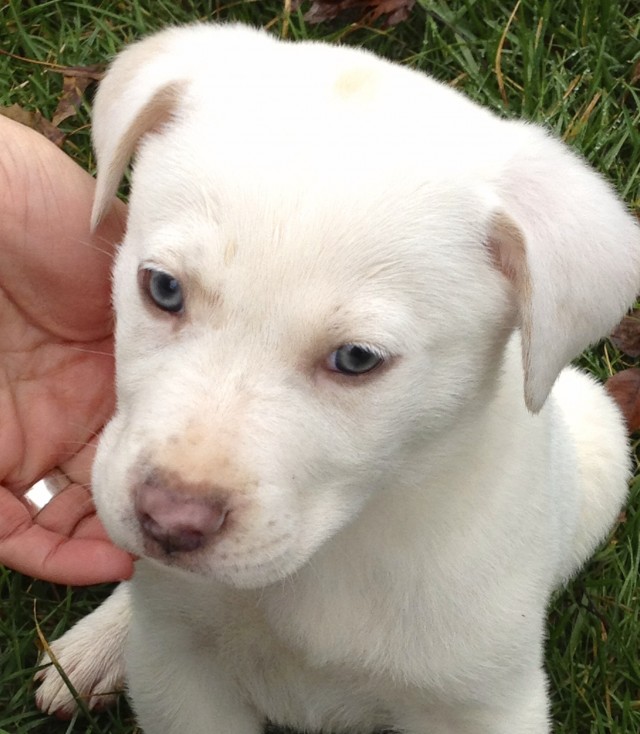 Would you look at that face?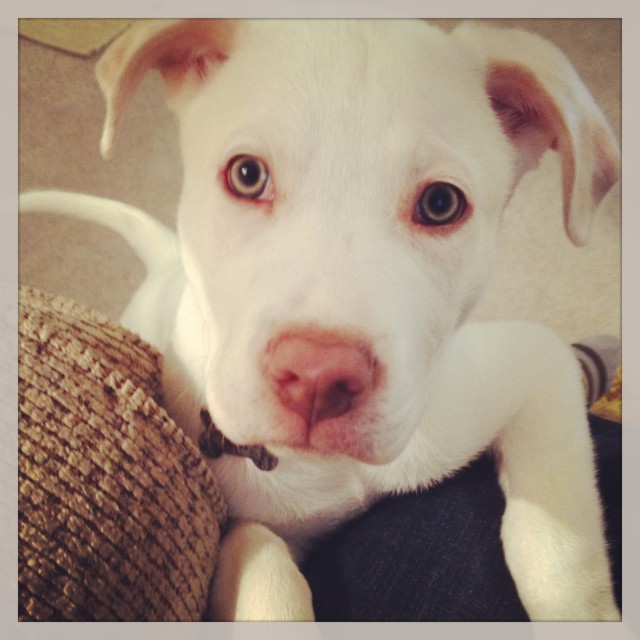 Clash Paul Ringo Janiak is one year old today. Like almost everything good in my life, he came to be in our family through a little bit of bad luck, a lot of good luck and a whole lot of perseverance, turning it into something great.
Clash's mom, Dottie, had her babies in the woods. Alone. No baby daddy, no helpful owner. I don't know how she did it, but those puppies were alive and well when they found and taken in by a shelter somewhere down south. From there, they were taken in by Husky House, a shelter in NJ. And that's when I spotted them online. We had been looking for a couple of months for the right addition to our family. I had to contact Husky House several times to get a response. While I was sick. On the morning that a woman came to do our home visit, I was still sick. Nervous that somehow this woman would find us unfit to be doggy parents. Man, it makes me laugh now.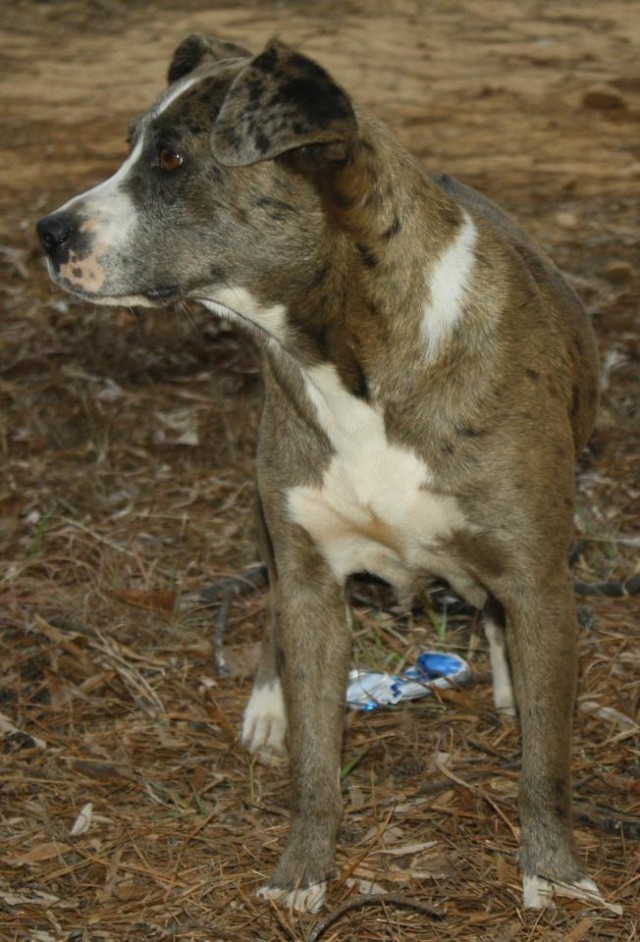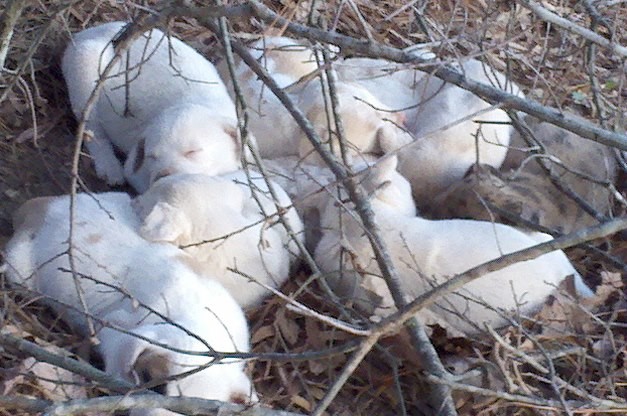 So, then Mike goes to look at the puppies that were still available and this little pudge, the one they were calling Latte´, walks over to him. Latte´: obviously meant for me.  It's been almost a year and I hardly remember what it is like to think of dogs as just dogs anymore. It took us four months to get all the paperwork official from Husky House because they are either overwhelmed or unprofessional or both. He traveled from NJ to CA in the car and the hotels with the trailer behind us. He's gone from about eight pounds to probably 75 pounds, all muscle and slobbery tongue.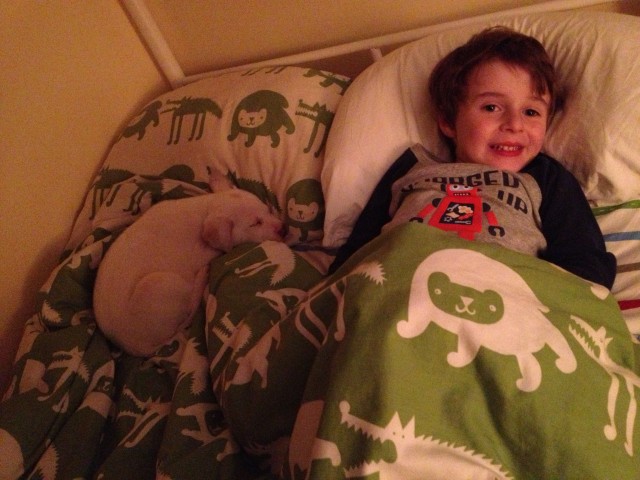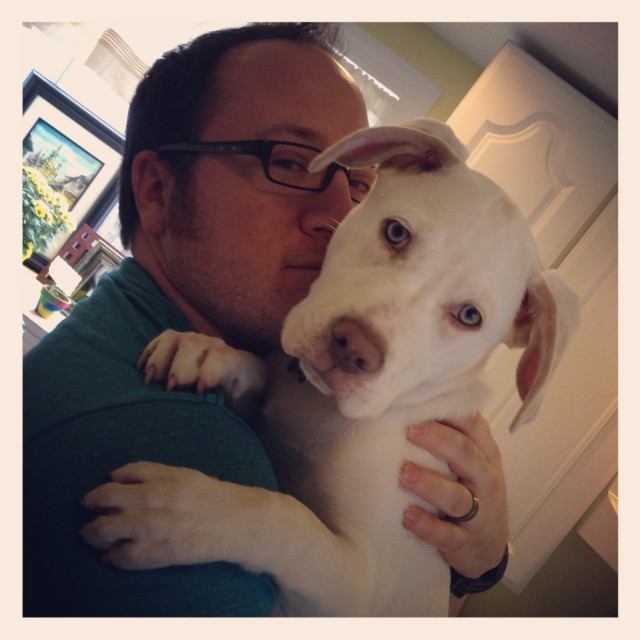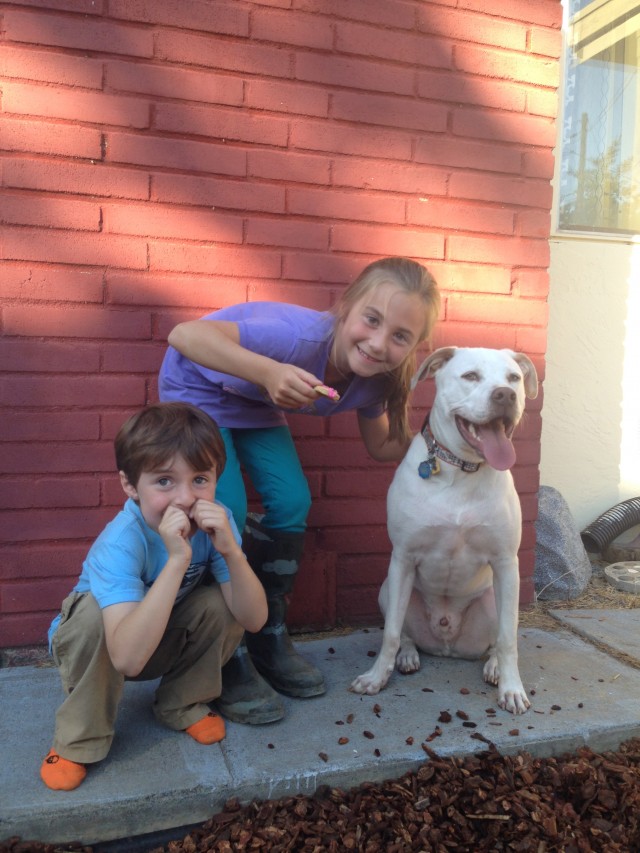 Latte became Clash and he thinks he's our third kid because, let's be honest, he is. He's family from the moment he wakes up in the morning, yawning louder than necessary, to the moment he falls asleep in our bed after we have petted and praised him over and over like he's the baby Jesus. He's family when his gas clears the room, all of us coughing and gagging our way to safety. He's my "sweet handsome smarty boy" when he brings that ball back and drops it at my feet. That little stinker is huge and all puppy and you can fit me for my straightjacket whenever you like because next year I might throw him an actual birthday party if he can manage to calm down long enough to make a proper four legged friend.
PS – He liked his presents.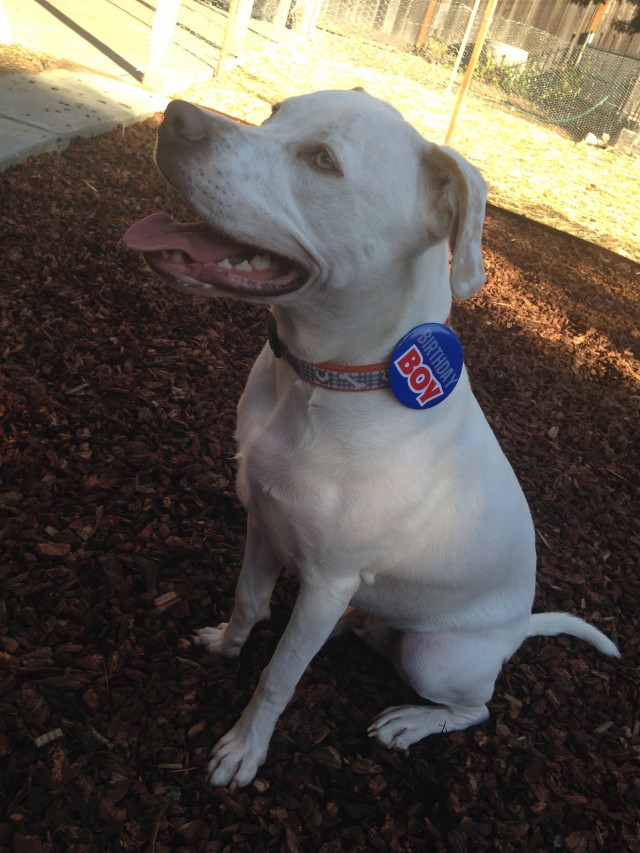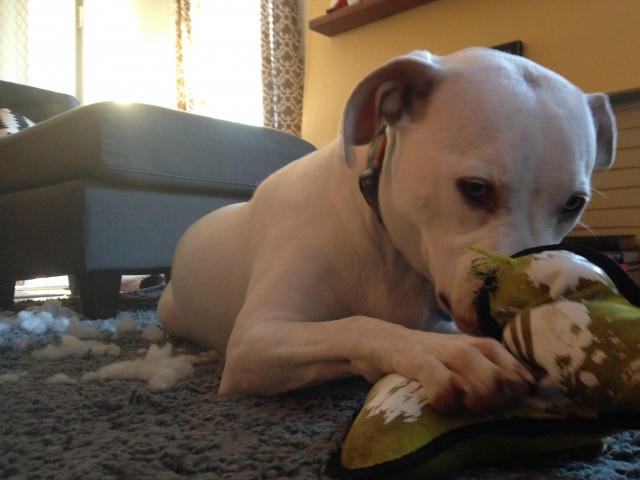 ---
---