Golden Thanks Tree
---
---
There's a lot of commercialism around Thanksgiving these days. Would you like your very own set of turkey dinnerware? How about a giant cornucopia for the hall entry table? Really? I'm going to say this for your marriage: Where are you going to put that shit after today?
Still, it's fun to dress up the holiday. It's fun to get crafty. And most of all, it's essential to take a moment with your kids and talk about all the people and things that you have to be thankful for.  So, when I saw that they were selling Thanksgiving trees at several upscale stores, I had mixed feelings about it. I was thinking, specifically, It looks like they found a branch at a nearby park and put glitter on it.  So… that's what I did.
1) At Miwok Park, while our kids ran down the trails, my friend Kristie located this branch on the ground and it was the perfect mini-tree  size.
2) At our local paint store, I picked up some gold glitter spray paint for a paper cup container that I already had in my cupboard and the branch.
3) Printed out some free leaf templates from the internet.
4) Painted said leaves with watercolor on one side with the kids.  Spray painted gold the other side of the leaves, so there would be no white visible. (I used heavy weight paper to print the leaves)
5) Cut the leaves out, hole punched them on the end, filled the cup (pot) with gravel rocks from our garden.
6) Had a little "I am thankful for.." session with the whole family, each of us writing those things on one side of each leaf.
7) Hung the leaves with string on the tree.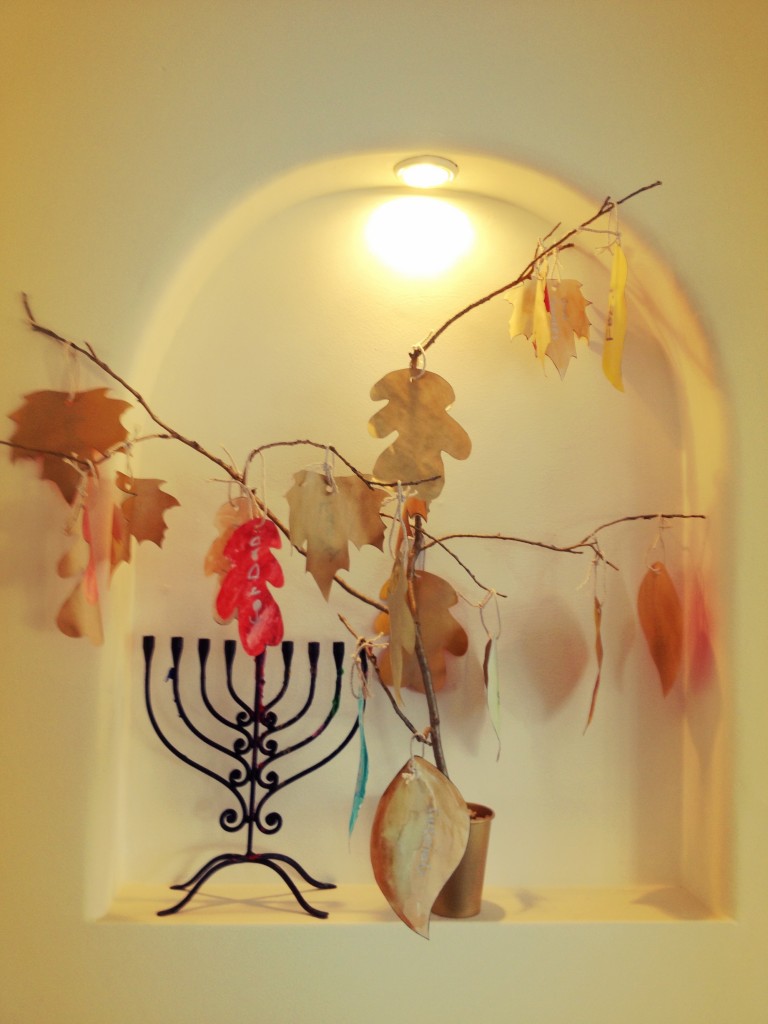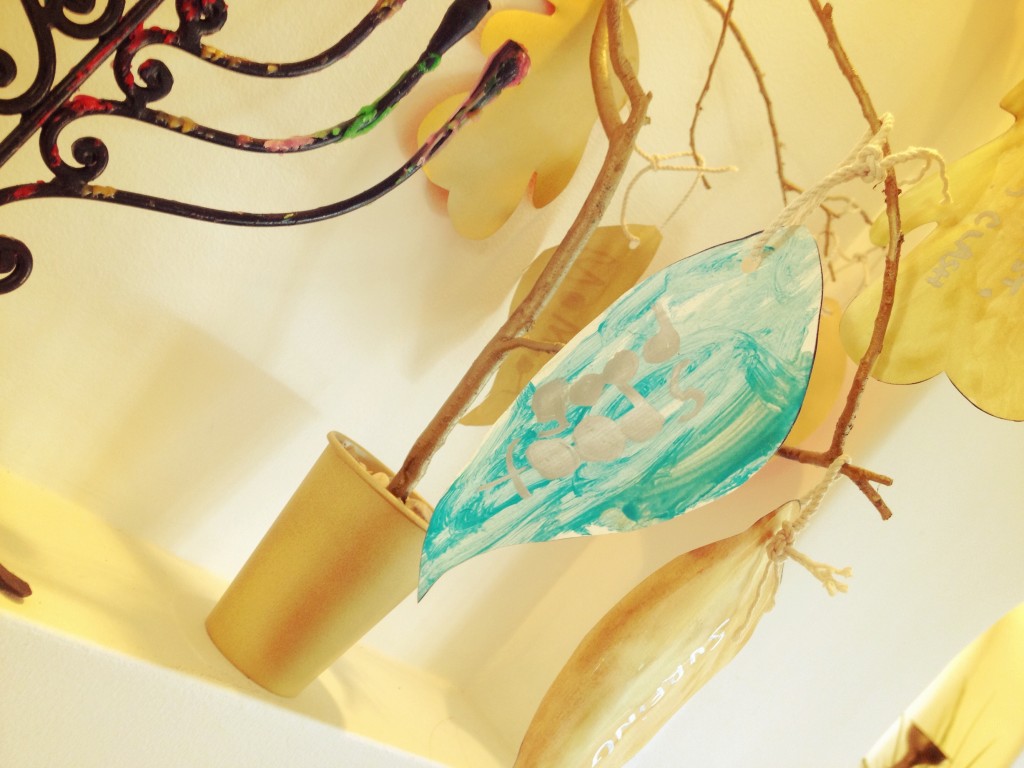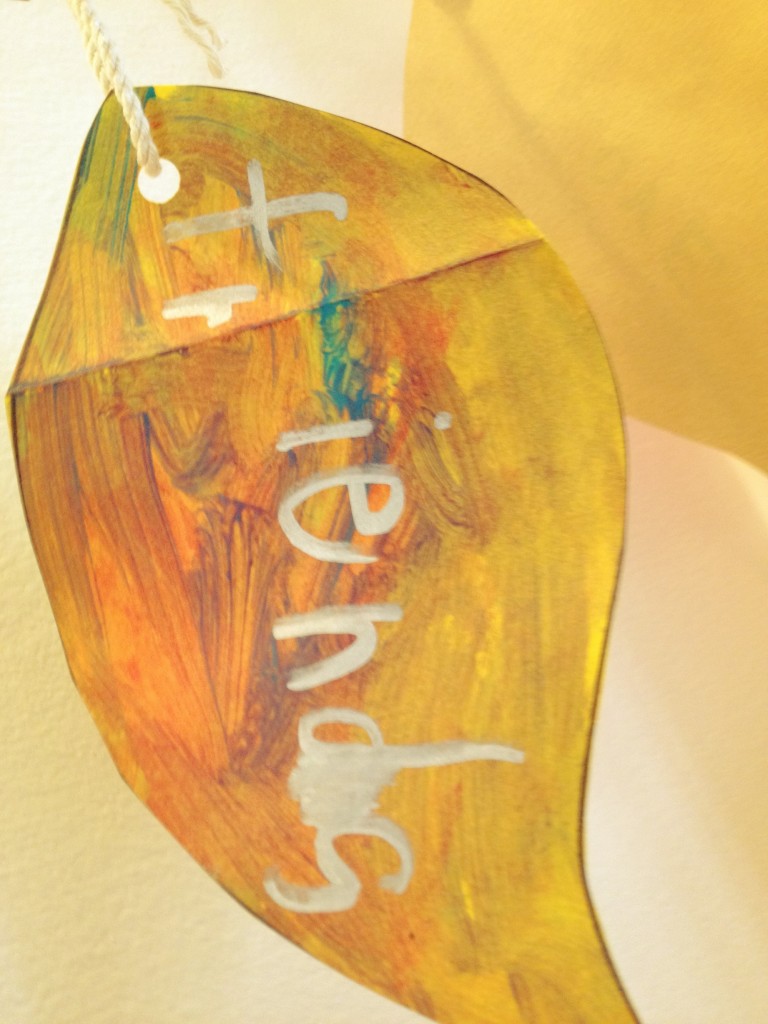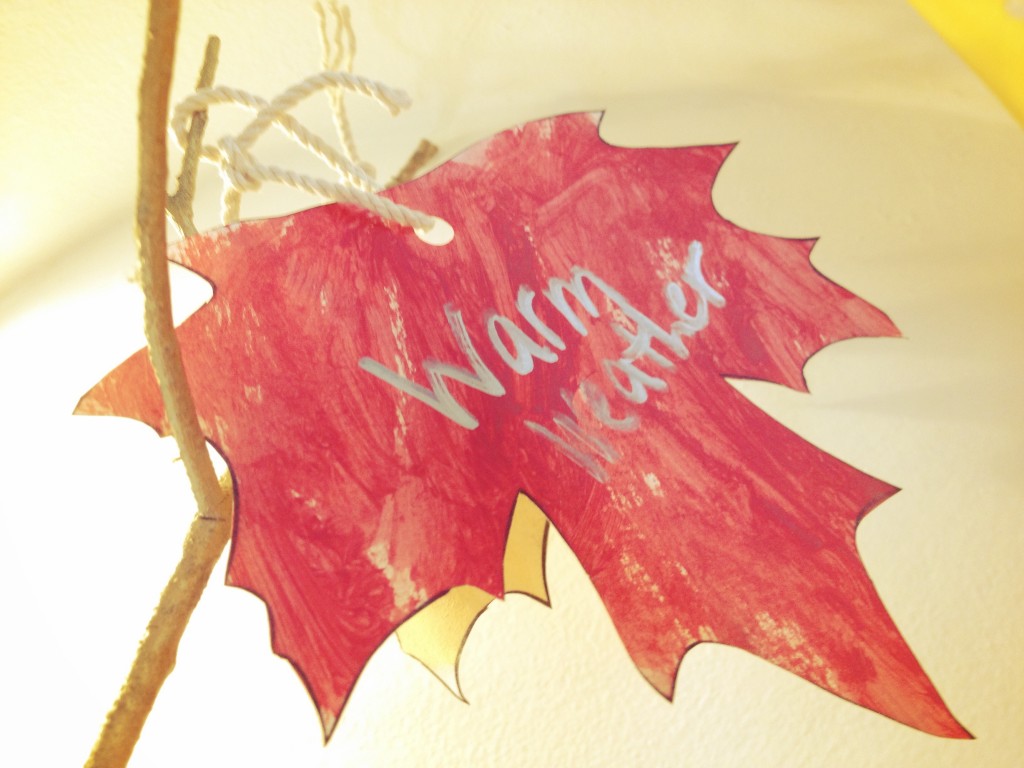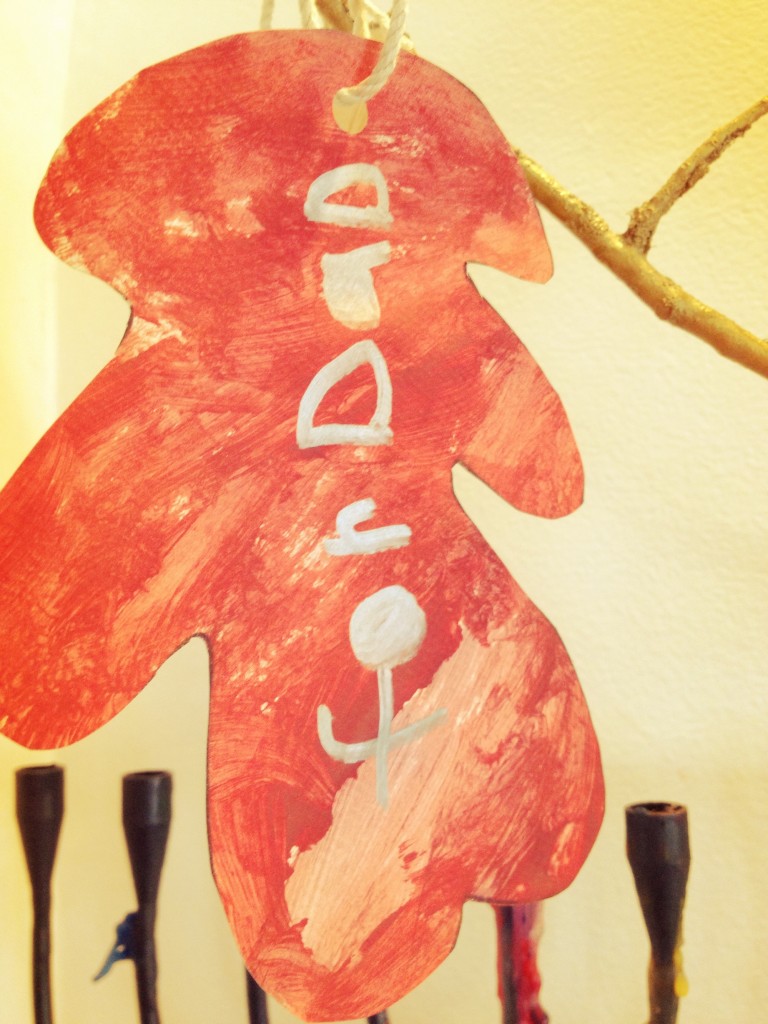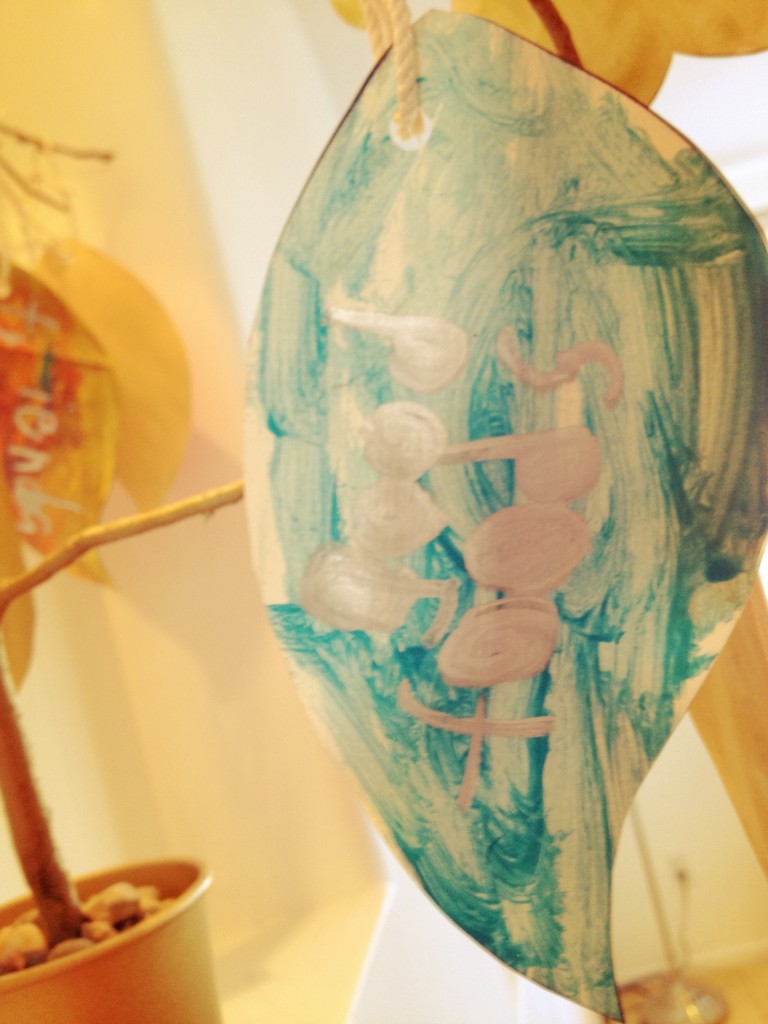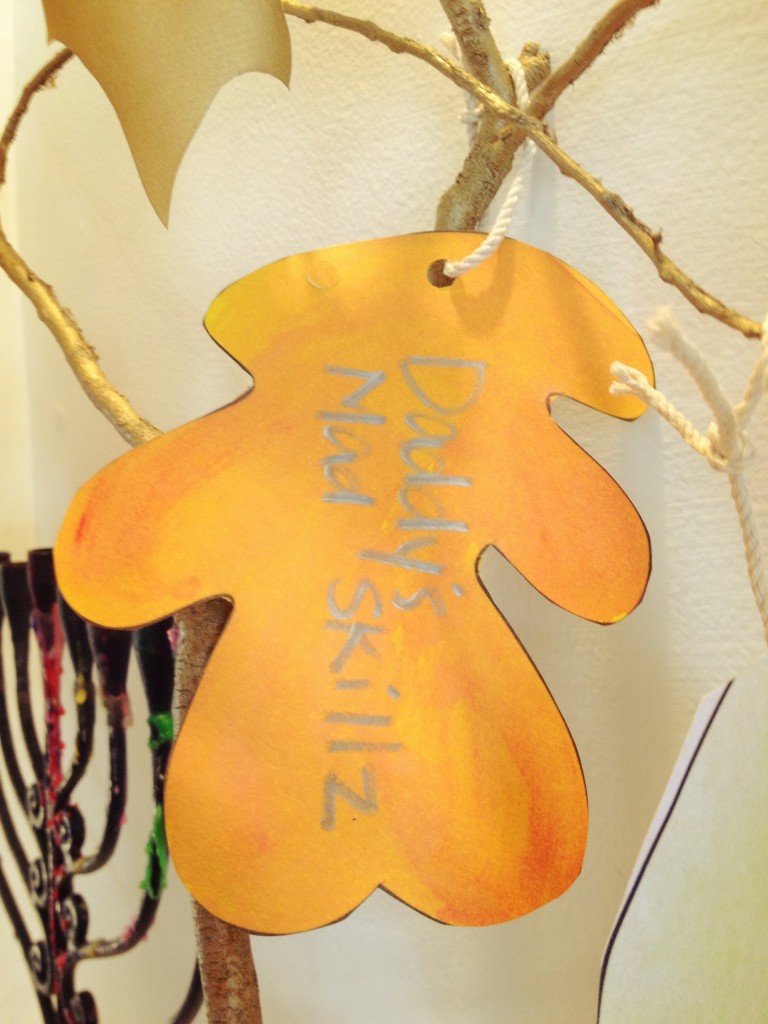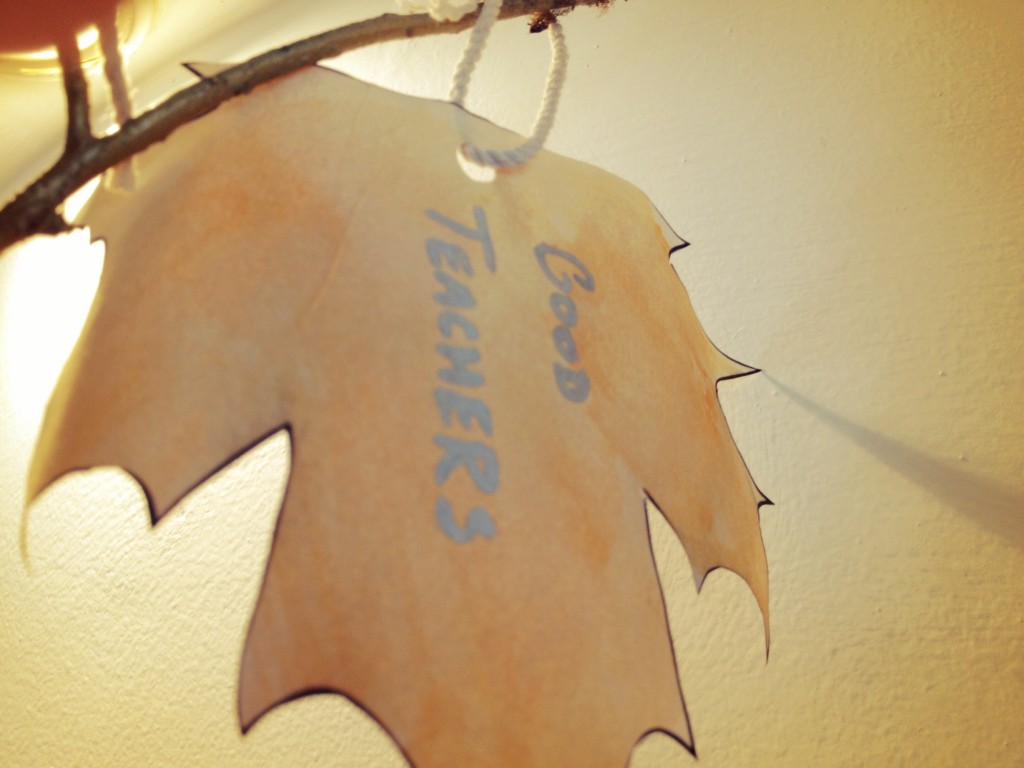 Ta da!  And you know where this decor is going after I take several pictures of it and the holiday is over? In the recycling bin where it belongs. Memory made, lesson taught, marriage intact.
Happy Thanksgiving, friends! Look around you today and remember what's truly important. Not the turkey, not the decor, not even the pie. It's the family and friends that are constant and unwavering, come what may.
---
---